TOLERANCE RINGS - AN Type:

AN TYPE - to fit something into a housing
The corrugations face inwards on AN tolerance rings. The housing diameter is variable (HV).
AN types are most commonly used to hold a bearing into a housing.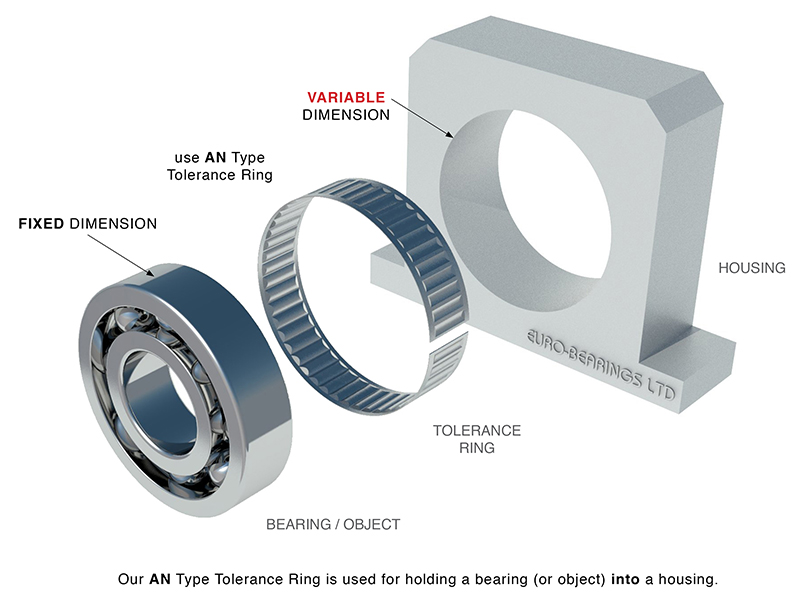 Dimensions and Torque Transfer Capability

AN Type 4-16mm diameter

AN04-006 to AN16-522

AN Type 18-28mm diameter

AN18-006 to AN28-030

AN Type 30-60mm diameter

AN30-006 to AN16-508

AN Type 62-150mm diameter

AN62-509 to AN150-516
PART NUMBERS
Prefix (BN or AN), then RING DIAMETER, then MATERIAL (5= Stainless 0= Carbon Steel), then RING WIDTH.
Example AN47-514
Type = AN, Diameter: 47mm , Material: Stainless steel, Ring Width: 14mm